EXPERTS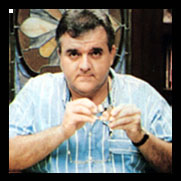 Richard E. Gilbert was born in Abilene Kansas in 1944. He has been a horologist for over 40 years and is a lifetime member of the NAWCC. In addition to his Bachelors and Masters degrees in Science, Mr. Gilbert trained under three European watch and clock experts from 1962 to 1971. He has co-authored the Complete Price Guide To Watches since 1992. He is also the co-author of the Price Guide To Antique Jewelry.
Mr. Gilbert established Ashland Investments in 1961. Ashland Investments has grown to become one of the world's largest antique watch dealers with both a national and international clientele of watch collectors. Ashland is proud to claim the world's largest inventory of collectors' pocket and wrist watches. Mr. Gilbert annually sets the market prices for watches outside of the auction arena, handles numerous watch and jewelry estates throughout the country and prepares numerous trust appraisals.
Mr. Gilbert is a well recognized figure at the finest auctions in Europe where his expertise is undisputed. He is also a sought after lecturer. His most current lecture was delivered in Torquay England entitled "The Patek Phillipe Wristwatch". Mr. Gilbert currently resides in Sarasota, FL, with his wife of over 40 years, Joanne.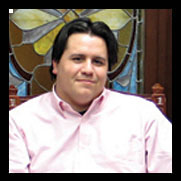 Richard M. Gilbert received his BA in Business Administration and Management from Flagler College. He spent his college summers in the offices of Ashland Investments apprenticing under numerous highly skilled watch makers. He officially began his full time career with Ashland Investments in 2003, where he is presently employed today. While working for Ashland, Mr. Gilbert established Richard M. Gilbert Enterprises in 2004. He attends watch auctions in both Europe and the United States and has been an active member of the NAWCC since 2004.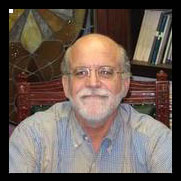 Jim Miller was born in Kansas City, MO and moved to Sarasota in 1956. I attended school and college locally and received an AA degree in business. I started collecting at 14 years of age, when I began to amass writing instruments and cigarette lighters. Since then my attention has varied from staplers, vintage pad locks and tools, advertising signs, conductor's punches, coin operated machines, old cars, and watches (primarily wrist). I tend to be interested in the history behind the collectibles as much as the items themselves. Most of my time off is used seeking new additions to my diverse collections. Richard Gilbert hired me on April Fool's Day in 1995. I have experienced many different job descriptions at Ashland. Most of them I still continue today, with my dual responsibilities to both Ashland and eAshland.net.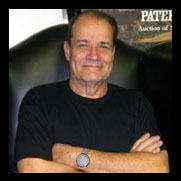 Mark Malek was born in Warsaw, Poland and immigrated to the United States in 1981. I became an American citizen in 1984. I earned my Masters degree from the University of Warsaw majoring in History of European Literature & Culture. After graduation, I was a producer and director of a TV station for 10 years. In 1972, when my hobby of restoring old watches became more serious, I attended the Watchmaker's School located in Glashutte, Germany. I successfully made my Masterpiece (complete pocket watch movement) after only 3 1/2 months of attending the school's practices. I specialize in very old and complicated timepieces.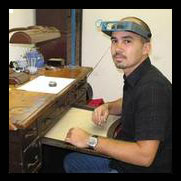 Rod Wolf was born in Sao Paulo, Brazil and moved to Sarasota in 2003. Being an expert jewelry designer and stone setter, Rod has always been creative. His hobbies include martial arts, cars of all types and continuing his watch repair skills.